Science and Engineering 2 Building:  Collaboration and Architectural Sustainability
Collaboration:  The idea of human collaboration was a focus early on in the design process for the Science and Engineering 2 building.  Prior to execution of architectural plans, a series of faculty-led focus groups consisting of lab experts and architects met to create a design based on practical use for those who would ultimately work, teach, and learn in this structure.  To this end, there is a rooftop laboratory for conducting research, along with an "activity bar" that hosts conference rooms and other open collaborative space in order to foster communication and research across a varied faculty and student body.  
Photograph by Bruce Damonte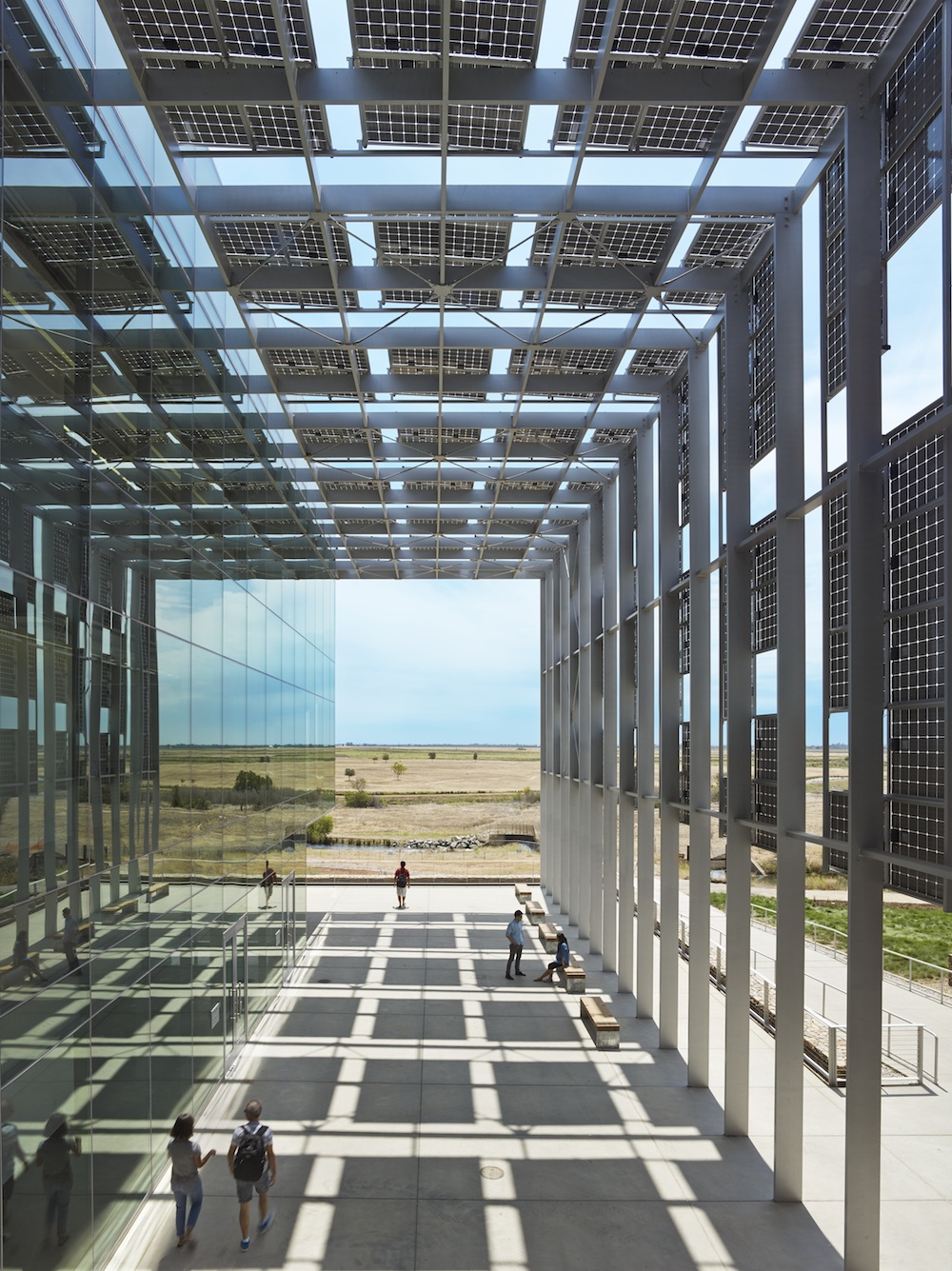 Sustainability:  Net-zero energy use by 2020 was another goal of SE2's design team.  The building possesses several sustainable features, including a photovaltaic roof with automatic sensors to detect, and adjust to, the smallest fluctuation in temperature such as a window being opened in a professor's office.  Sensors work in concert with the HVAC system to provide the appropriate technical response, maintaining the temperature throughout 101,873 square feet of space.  The data from these processes is captured and maintained in the roof's research facility.  Such research in turn directly supports the campus's Net-
Zero energy goals.  Additional sustainable features include water-cooled racks to moderate the servers and PVC pipe panels that provide shade between buildings.
While Science and Engineering 2 embodies an ideal of collaboration and modern sustainable architecture in its design, its aesthetic is further enhanced by the rural setting in which it resides. Rather than seeming out of place, it incorporates the light and color of the Central Valley.  Unhindered views look out towards golden fields and the often snow-capped Sierra Nevada mountains in the distance.  
Design & Construction Archives Digital Exhibit, Student Services Building
The Student Services Building is a two building project consisting of a one story pavilion lecture hall and a three story steel frame structure to accommodate critically needed classroom and instructional space.  
The project is located on a small triangular parcel northeast of the Social Sciences and Management Building at the intersection of Ansel Adams Road and Scholars Lane.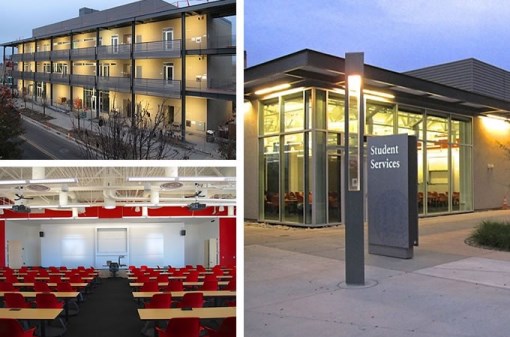 Photo Credits: Leon Waller, Senior Project Director 
About this Building: The Student Services Building includes flexible, adaptable space that can be repurposed to house multiple programmatic functions. The space program for the building is divided into two categories - collaborative space and independent space. Collaborative spaces are those spaces designed to house more than two occupants, with such spaces generally defined as being 500 assignable square feet or larger. It is expected that initial use of the majority of such spaces will be to bridge the anticipated gap in the instruction and research program resulting from planned campus growth. While these spaces will be able to function in an instruction and research capacity, their utility in such capacities will be limited relative to spaces whose design is specific to the instruction and research mission.
Architect's Drawings: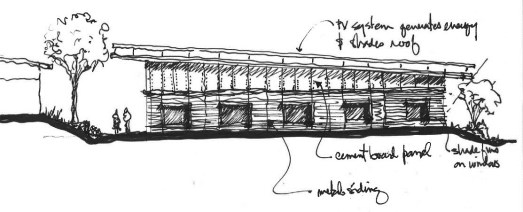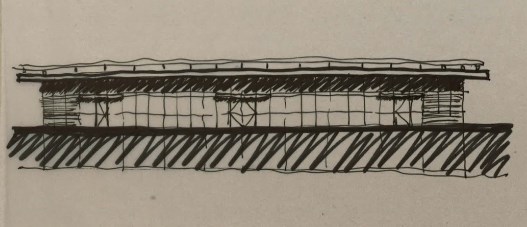 Thomas Lollini, FAIA, LEED AP, Campus Architect and Associate Vice Chancellor for Design and Construction
Digital Renderings:
Title: SSB View from Scholars Lane
Creator/Contributor: Co Architects
Date: May 2012
Contributing Institution: UC Merced, Design and Construction Archives
Title: SSB View from LeGrand Canal
Creator/Contributor: Co Architects
Date: May 2012
Contributing Institution: UC Merced, Design and Construction Archives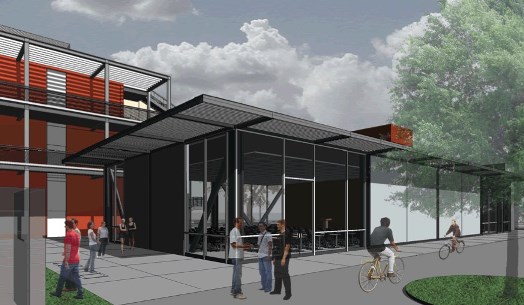 Title: SSB Pavillion - Schematic Design Phase
Creator/Contributor: Co Architects
Date: circa November 2011
Contributing Institution: UC Merced, Design and Construction Archives
Digital exhibit curated by Jordan Thaw