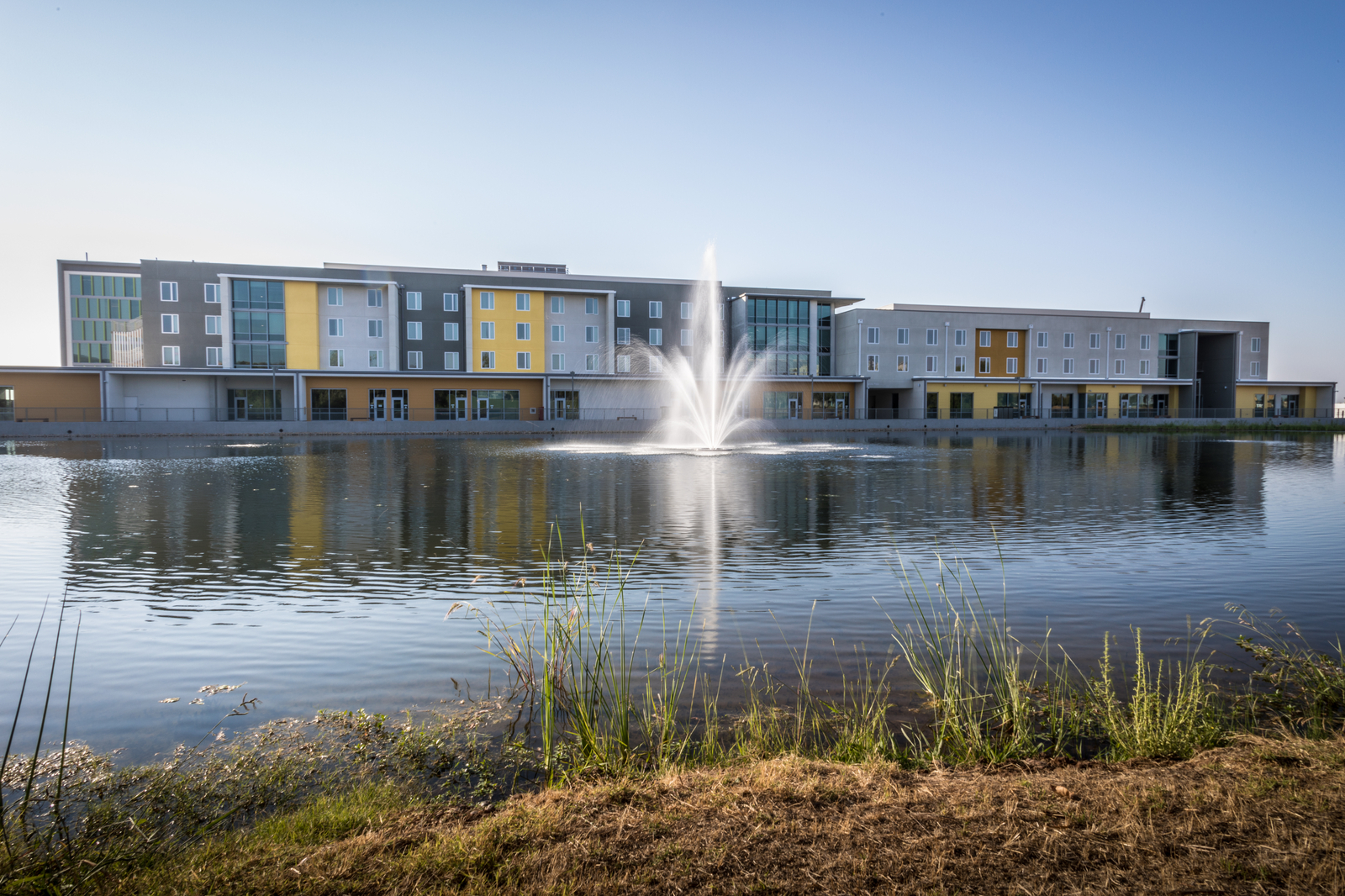 Overview
Located just south of Little Lake, Housing 1A/3B, will provide additional undergraduate residential housing to UC Merced.   The building will be delivered in two phases, with the northern phase opening in Fall 2018 and the southern portion opening in 2020.  LEED Gold is the design target.  A permanent name for the building will be selected after it opens.
The residence hall stands four stories tall and edges Little Lake with a pedestrian boardwalk.   Study rooms, lounge spaces, meeting spaces and sheltered bike storage are available within the hall.  Ground floor public spaces include classrooms and student life space connected to the pedestrian circulation network.
The building has also been designed to be a handsome backdrop to Little Lake.  Its massing graciously drops from 4 stories to 3 stories in order to accommodate views from other parts of campus.
Project Details
Architect: Page Southerland Page
Program: Undergraduate Student Housing, Classrooms and Student Life space
Developer: Plenary Properties Merced
Contractor: Webcor
Size:  100,000 GSF, Four stories
Sustainability: LEED Platinum
Completion Dates: Fall 2018 (1A portion) and Fall 2020 (3B portion)