Sierra Nevada Research Institute: Wawona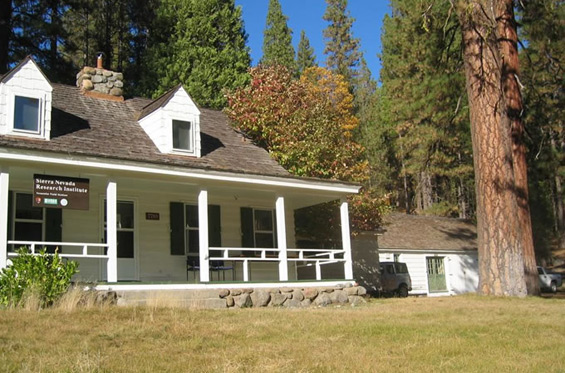 The SNRI: Wawona Informatics Lab Renovation is a refurbishment project for UC Merced's Sierra Nevada Research Institute's Yosemite National Park Field Station. Nestled in an open old growth pine forest, the project renovated an historic 824 sq. ft 1935 structure for use as a lab to support field research projects in Yosemite, workshops and interdisciplinary collaborations.  
The project was a National Park Service historic building at the Sierra Nevada Research Institute Historic Stable located at Wawona, California. Wawona is located entirely in Yosemite National Park. The demolition phase of work stripped the structure back to its original historic state in order to refurbish the structure to its original exterior appearance, thereby significantly improving the building's aesthetic quality and historic preservation. Archeologist monitoring took place as necessary throughout the project. 
The demolition included removal of existing non-original roofing, double doors, interior partitions, wall heaters, raised flooring, concrete slab, miscellaneous plumbing and electrical.  Exterior work is historically appropriate in color, style and hardware as identified to maintain the appearance. The interior improvements improve the structure's use as an efficient and effective research and teaching facility, with current technology and environmentally friendly and efficient building systems. 
Project Details
Estimated Completion Date: Summer 2012
Campus Architect: Thomas E. Lollini, FAIA
Project Director: Brad Verma
Architect: DL Smith
Contractor: JHK Construction
Estimated Cost: $330,000