Early Childhood Education Center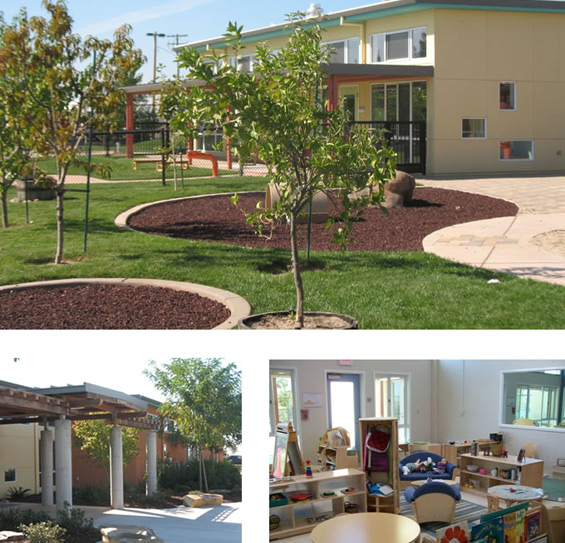 The Early Education and Childhood Education Facility (ECEC) is the first LEED Gold Modular Facility in the country.  it provides high quality child care to the campus and the community.
ECEC accommodates a minimum of 80 children drawn from UC faculty, students, staff and community.  The single story modular building provides indoor and outdoor programming for infants and pre-school students.  Indoor space includes classrooms, a parent-child reading room, instructional and office space.  Funding for the project was provided by the Merced First 5 Commission, The David and Lucile Packard Foundation, and the UC Office of the President and gifts.
Project Details
Cost: $4.9 million
Campus Architect: Thomas E. Lollini, FAIA
Project Manager: Michael Chow
Architect: Indigo Architecture
LEED Coordinator: Mark Maxwell